Air Preparations
Durability in rough environments
Atlas Copco's range of air preparation products are dynamic, versatile and built to withstand the roughest of environments. For your airline infrastructure needs, you're covered with Atlas Copco!...
Läs mer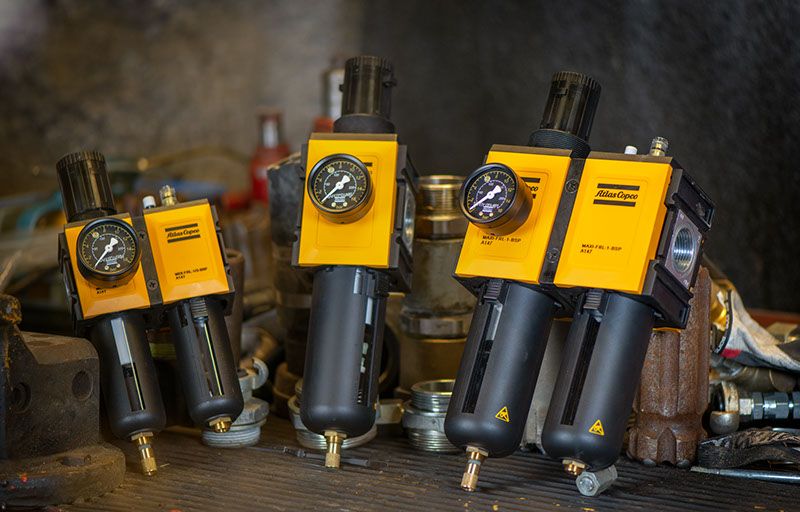 Increase the life of your pneumatic tools
The Atlas Copco Air Preparation Units – FRL optimize the performance of your air tools, ensuring superior air quality, sufficient air lubrication, and an increased service life. Further, our FRL units boost productivity and guarantee minimal pressure drops.
Optimize the clean-up process
Our Blow Gun BG series are durable, user friendly blow guns for virtually all cleaning applications. Suitable for both left and right-handed users, Atlas Copco's Blow Gun BG series allow for a reduction in noise levels while also decreasing the risk of damage to work surfaces.
Stäng