Workstation Accessories
Multiple options
Workstation accessories from Atlas Copco include a wide variety of products designed to guide and assist in production processes during assembly. Atlas Copco workstation accessories include stacklights, operator panels, socket and bit selectors and IO devices.
Read more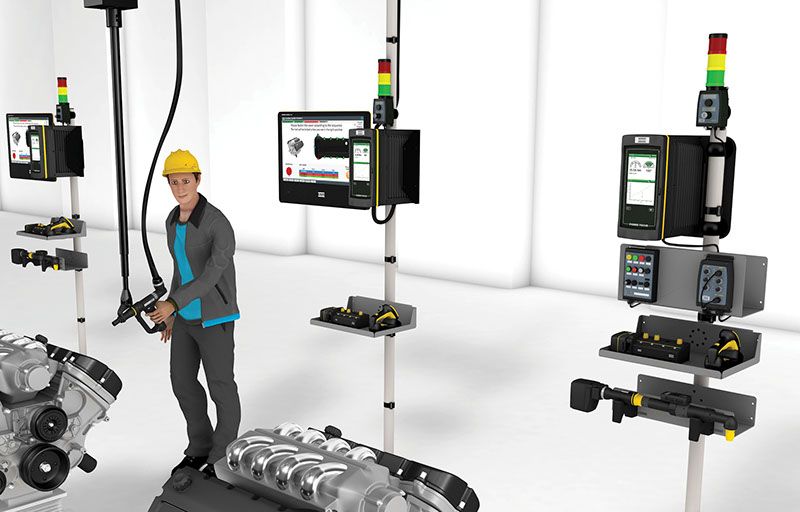 Unmatched user-friendliness
Workstation accessories are meant to facilitate and simplify the interactions between human and machine during production. Our IO devices, stacklights, operator panels, and selectors do just that, in a user-friendly way that anyone can understand. All accessories are plug-and-play with Atlas Copco controllers and easy to install and set-up.
Find the perfect workstation accessories for your application
Nearly all of the Atlas Copco workstation accessories have a wide selection of specific options to choose from. With all the different workstation accessories, and the possibility to combine them, you can find solutions for multiple applications and needs.
Fold