Consumables
We've got you
Consumables from Atlas Copco include backing pads, chisels, and rivet sets, available in multiple different models. Whatever your fastening needs are, the Atlas Copco consumables have you covered.
Read more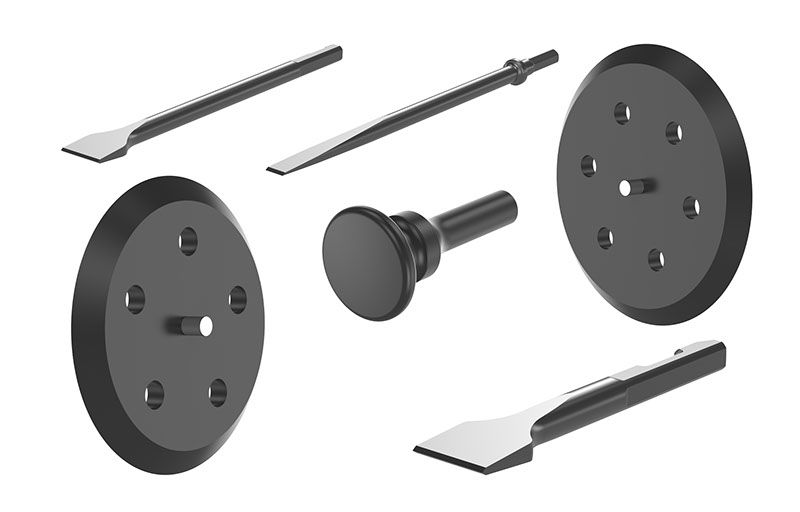 Multiple options to choose from
Atlas Copco's wide range of rivet sets allow you to choose between flushing sets, mandrel blanks, and more. Our backing pads are ideal for your grinding and sanding application needs, offering durable reliability. Further, we have a large range of chisels to select from, including flat chisels, spot weld chisels, moil point chisels, needle scalers, and many more.
Fold